The historical Majestic collection provides a sophisticated and exclusive interpretation of the bathroom environment, dictated by elegant formal solutions. A line characterised by the aesthetic appeal of glass, with fine details and soft and enveloping shapes. 
design by ALESSANDRO LA SPADA , SAMUELE MAZZA
The combination of lightness, rigour and the preciousness of materials has given life to Algonquin, a new collection with a strong expressive value, defined by rigorous yet sophisticated aesthetics, with a symmetrical and elegant design.
design by IOSA GHINI
Primary aesthetics in which materials are second-to-none. The Four Seasons collection is defined by the quest for the starkest geometrical fundamentals, as testified by the absence of handles on the vanity units. 
design by ALESSANDRO LA SPADA , SAMUELE MAZZA , MICHELE MARCON
ATMOSPHERES FULL OF CHARM, SOPHISTICATED FORMAL SOLUTIONS AND PRECIOUS FINISHES INTERPRET THE TIMELESS BEAUTY OF THE NEW VITAGE COLLECTIONS, MILLDUE EDITION.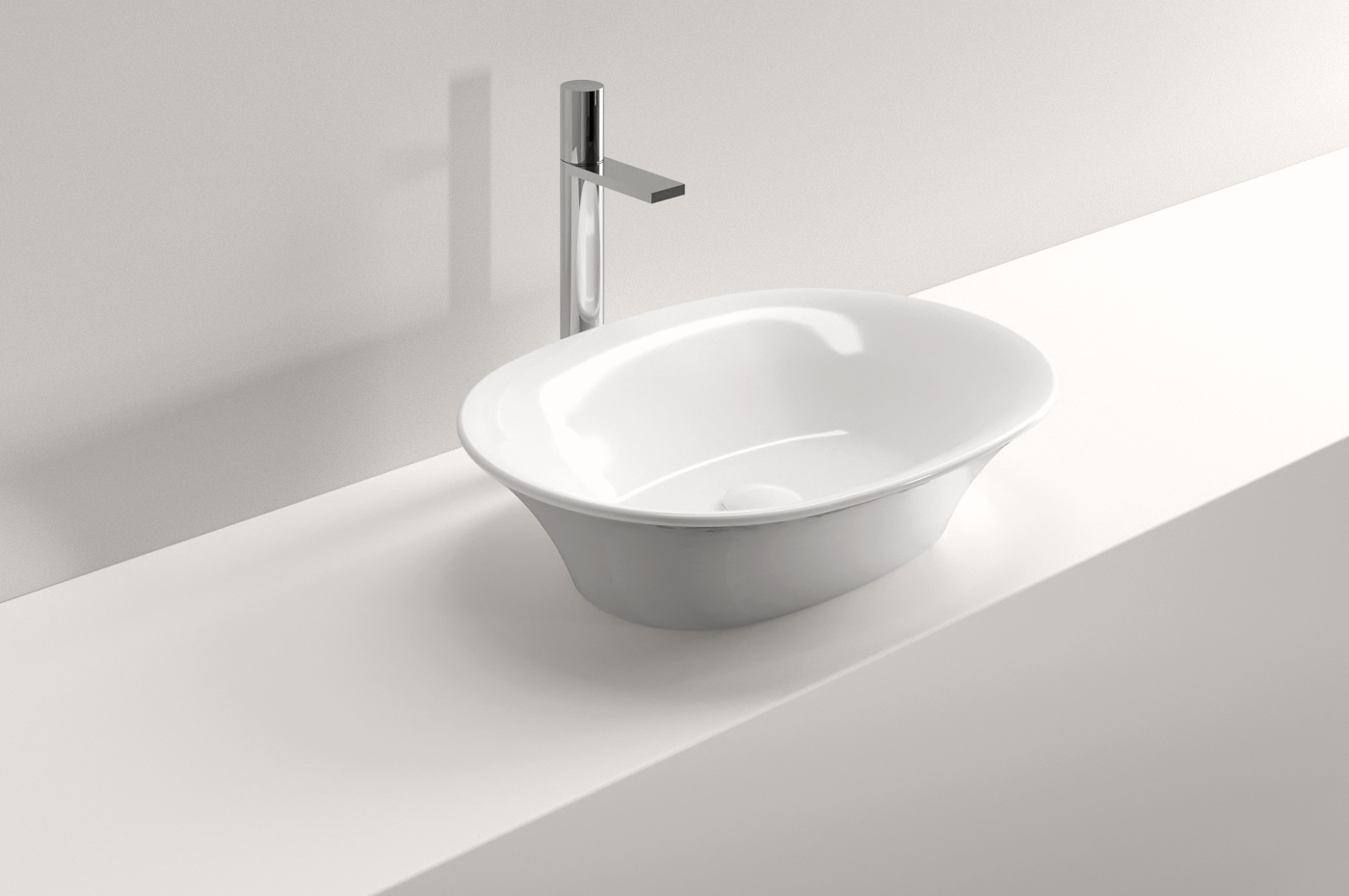 LIONE
Sit-on washbasin in white ceramic or with platinum or gold outside, else full marble or onyx. With continuous waste without overflow hole basin. Depth 11 cm.
design by ALESSANDRO LA SPADA , SAMUELE MAZZA